Who/What is KCN?  Kona Coast Nazarene (KCN) is our partnering church in Hawaii.
To meet Pastor Ryan Fasani and the KCN Team,  follow this link: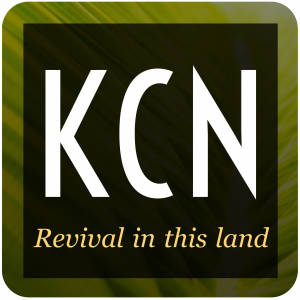 KCN MISSION: KONA COAST
Mission: Kona Coast is an ambitious mission to witness to the holistic transformation that comes in knowing and abiding in Christ. KCN believes that there are no limits to the breadth or depth of influence the Good News will have on the Big Island of Hawaii should we faithfully pursue the call God has given us. KCN invites you to explore Our Mission, Our Vision, and Our Motto to begin understanding the distinct call on our church. Each phrase below is a link to further information.
OUR MISSION:
Reach the lost, Disciple the found, Model the Kingdom 
REACH THE LOST
Kona Church of the Nazarene is committed to REACHING THE LOST. In the heart of God, and in the spirit of the Great Commission, offering the Good News to the lost and downcast is fundamental to everything that KCN does. Given the contemporary challenges of ministry and the unique nature of ministry on the Big Island, reaching the lost should be specific to (and therefore strategically unique to) each distinct cultural context. Cultural relevance of the Gospel is the forte of missionaries; solidarity with the downcast is central to pastoral ministry: the most effective evangelistic tool, then, is to equip missionary-pastors to embody and proclaim the Good News in each unique mission field. (Matthew 8:12-14; Luke 15; Matthew 18:11; Luke 19:10)
DISCIPLE THE FOUND
Discipleship is the life to which Jesus called his followers and the end to which he sent them before he left. KCN is committed to DISCIPLING THE FOUND, the process of learning about and growing in obedience to the will of God. Further, discipleship offers a genuinely alternative future because discipleship is transformation, transformation into the likeness of Christ. KCN commits to discipling in the way of Jesus—focusing on transformation in the Kingdom of God. KCN will disciple toward transformation of individuals and communities; KCN commits to discipling kingdom-focused disciples to multiply disciples and positively influence their community. (Matthew 28:16-20; Romans 12:1-2; Mark 1:14-20)
MODEL THE KINGDOM
The Kingdom of God is at hand and has characteristics that contrast the world. As Christ's Body, KCN is committed to MODELING THE KINGDOM by demonstrating these kingdom characteristics and preparing leaders to do the same. But faithful leaders are not born; they're taught. Current and future local leaders must be offered resources and support to become change-agents for their own communities. This begins with a sensitivity to and understanding of the unique needs in different communities and is accomplished ultimately through training and empowering local leaders to meet those needs in sustainable ways. KCN, with a commitment to seeing the Kingdom exhibited and God's reign experienced, will prepare faithful local leadersto manifest the Kingdom in their communities. (Matthew 5-7; Matthew 6:33; 1 Peter 2:9; John 17:15-18; Matthew 13; Mark 1:15)
OUR VISION:
In 10 years, KCN will be a unified, missional presence on the Kona Coast of the Big Island of Hawaii, from Ocean View to North Kohala
Kona Coast Church of the Nazarene has prayerfully discerned a big vision.  In 10 years, KCN will be a unified, missional* presence on the Kona Coast of the Big Island of Hawaii, from Ocean View to North Kohala. Ministry in each mission zone will be led by missionary-pastors participating on a mutually supportive KCN team with a shared mission of reaching the lost, discipling the found, and modeling the kingdom. In each mission zone, emphasis will be put on training kingdom-focused disciples to multiply more disciples.  By 2022, KCN will launch the Mana Institute to provide a formal means to equip faithful local leaders for ministry and/or industry.  The Institute will merge discipleship mentoring with ministry credentialing, trade experience, or entrepreneurial tutoring, while maintaining an emphasis on local community development measures. KCN will experience a ten-fold growth in attendance, discipleship, and impact over this time, making eternal spiritual investments in thousands of people and measurable changes in the quality of life for the whole Kona Coast.
* "Missional" is a theological term that refers to the Mission of God: to seek and to save the lost, to establish God's kingdom, and to redeem all of creation.  In this way, KCN is an instrument of God to fulfill God's mission–sent into the world to redeem the world.
OUR MOTTO:
Throughout the whole Bible, God pursues people to revive and heal covenantal relationship.  There is no part of life outside the scope of God's love and redemption.  God is a God of revival!
From our perspective, revival always begins with a burden for sin and humility to accept grace.  While revival is the desire of God, it is also the responsibility of God's people.  God's desire is not that we would "receive" a revival in the future, but instead, that we would turn back to faithfulness and be revived today.
Fundamental to revival, then, is a hunger for God to change us today! The urgency of revival is in our church's DNA, as our denomination was birthed out of the Holiness Revival over 100 years ago. This very hour we still hunger for intimacy with God and are burdened by our unfaithfulness.
With David, as he writes in Psalm 129, we hunger and thirst for God to pour out the Spirit on our lives, reviving and renewing our passion for faithfulness.  This is our motivation.  This is our drive.  This is our craving for the whole Big Island of Hawaii.  Revival in this Land!  This is our motto.