The Boyarski family
Loving God and Loving People
On a Pacific Island covered with rain forests, lava desert, beaches, snow-covered mountains, and active volcanoes…
Within an archipelago that was previously ruled by chiefs, kings and now a president…
In a culture that has been deemed peaceful and beautiful, yet marred by numerous events throughout its history, including war…
Amongst a diverse people: Japanese, Filipino, Chinese, Vietnamese, Samoan, Portuguese, Korean, Pacific Islander, Hawaiian, Caucasian and others…
Amidst diverse religious and philosophical beliefs of Buddhism, Confucianism, Mormonism, Christianity, New Age, Hawaiian Religion…
Where high poverty rate is hidden by world class resorts…
This is the Kona Coast of the Big Island of Hawaii.
This is our home, our mission field.
It is here that we are partnering with an already established, thriving church community, Kona Coast Nazarene, in reaching the unreached along the west coast of the Big Island.
Our vision:
1) Build deep-rooted, authentic relationships with our community and neighbors
2) Demonstrate and speak of God's transforming love, hope and life that He offers to all
3) Disciple/train the local body of believers in kingdom-focused life.
Thank you for your prayers and donations. We appreciate your partnership with our family and our Hawaiian community.
Grace, Peace and Love,
The Boyarski Family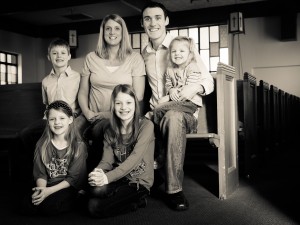 Jesse and Tiffany
Makayla (9), Ethan (8), Ashlyn (7) and Ellie (3)
Email:   [email protected]